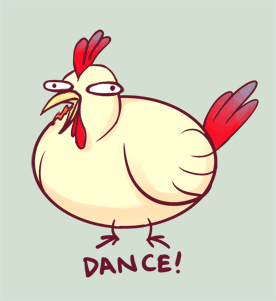 Art Status


.:RULES:.
TRADES|KIRIBAN|ACEOs|REQUESTS
---

If you ask to do a trade, then I expect to see your part first. If I ask you for a trade, then I of course will get mine done as first.


Do not rush me on any kind of trade or request. This really upsets me and makes me want to stop the trade/request altogether. I am an artist, not an art machine. Please respect that.


Be comfortable with giving out your address to me via Note so that I may send you original(for commissions, traditional trades, requests)


I need a clear ref of your character.


Draw my character(s) correctly, colours, designs, accessories, etc. It is upsetting to see mistakes of my character when I am always sure to check the ref you've given me numerous times to make sure I miss nothing.


I spend a lot of time on trades, so please do the same.


You have to be around my art level. Not exactly, so don't be afraid to ask. I don't like saying no either...


For Kiribans: You MUST be a Watcher of mine. You may not alter a screenshot to look like you caught a kiriban; this is cheating and is rude.
---





---

.:COMMISSIONS:.

DottiFox
- wisp fox art doll:
BardicBind
- nordic wolf and dragon:
Riku - ref sheet; 2 chat poses
ChaosFay
- 4 iron artist sketches
AnsticeWolf
- 3 iron artist sketches
---

.:COLLABORATIONS:.

DottiFox
Ashen and Dotfox
HolyFrap
Atl and Pulp
---

.:REQUESTS:.


Rule for requests:
You cannot get upset if I cancel it on you. If I take requests, it is usually because I'd like to practice some. If I cancel it, it is because more important things came up.
---

.:ART TRADES:.


You can ask, let's see.
Ironfishy - gryphon oc:

hh4v3n - Seraphine:
---
Want to ask or tell me something, but want to do it anonymously?
spillit.me/Napoisk
---